The Guide Department focuses on educating the public on Islam and Muslims, along with serving as a support system for those who are new to Islam.
Due to many misconceptions about Islam and the rise of Islamophobia, IIOC created and dedicated this department to primarily focus on education and serving as a resource for accurate representation and information.
Guide's services include:
Guided tours of the mosque for guests of all faiths and backgrounds.

Providing presentations about Islam at local schools and churches.

Hosting informational tables at various venues.

Interfaith participation and event partnerships.

New Muslim/Revert support system and classes.

Weekly classes for new Muslims and guests of other faiths.

One-on-one mentorship program for new Muslims to pair up with a mentor and learn more as they navigate their new journey.
DONATE
Support our Guide program
Classes & Regularly Scheduled Events
Coffee with the Sheikh | Friday afternoons 
General Q&A discussion with a Sheikh (religious leader) to answer all your questions and spend time connecting and socializing with other new Muslims.
Islam 101 | Sundays after Thuhr prayer 
An Islam 101 presentation led by rotating guest speakers and Sheikhs (religious leaders) to provide an ongoing educational class on Islam basics. 
New Muslim Qur'an Class (Partnership with Quran) | Sunday mornings 
Learn the Arabic alphabet and basics on your way to eventually learning how to read the Qur'an. This class is catered to new Muslims and non-Arabic speakers. 
Food Drive (Partnership with ICNA Relief) | First Saturday, monthly at noon
We team up with ICNA Relief to provide the community with food packages. Join us as we distribute food to our local community, prep and pack boxes, or feel free to grab a box for yourself, if needed!
Diaper Drive (Partnership with ICNA Relief) | Third Friday, monthly afternoon
We team up with ICNA Relief to provide parents who need extra support with diapers for their young ones. Feel free to join us in distributing diapers or feel free to grab some for your children!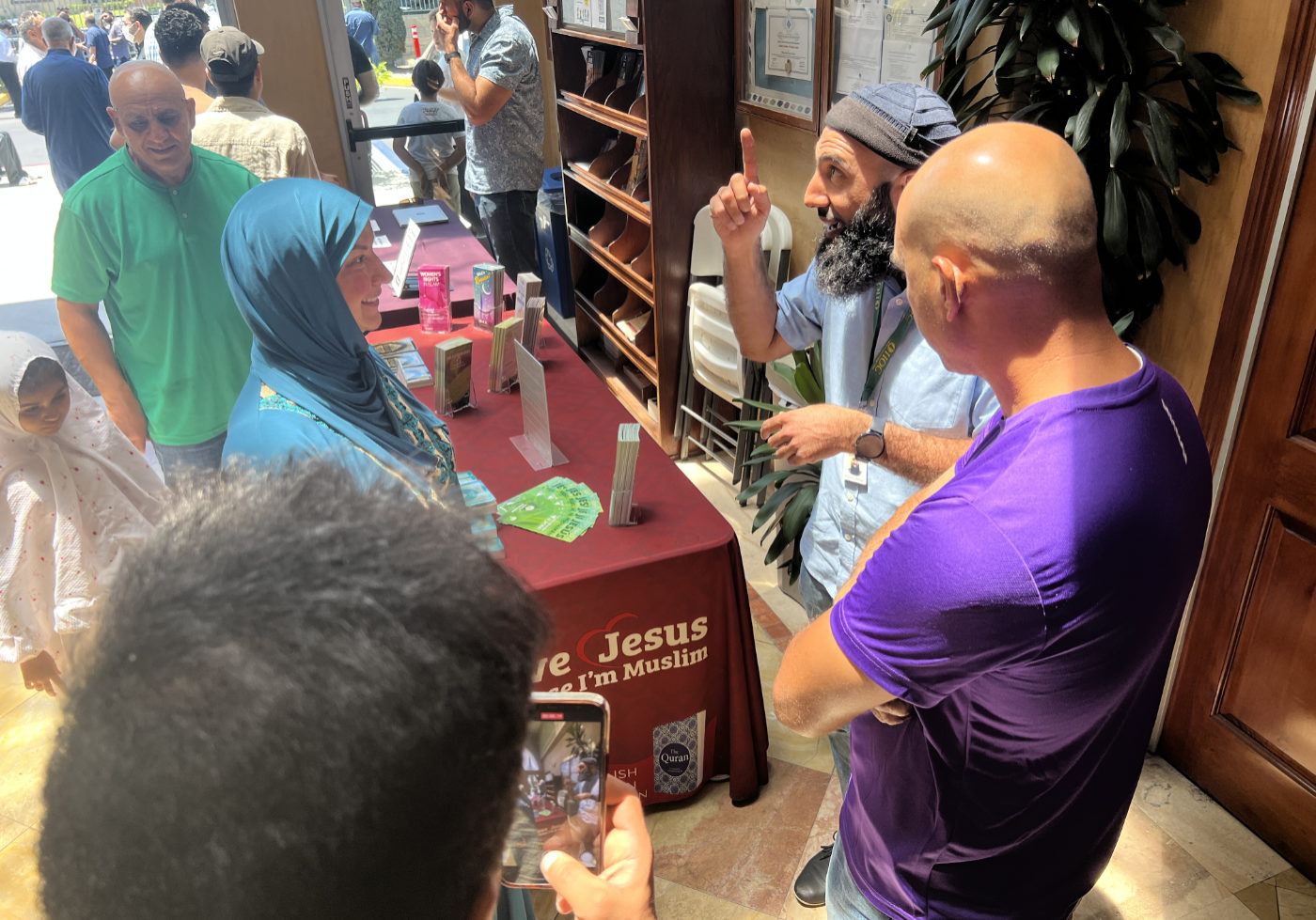 WE HOPE TO SEE YOU SOON!
Visit us today to learn more about the Muslim community in your area. Whether you would like a tour of the center/mosque, have questions, would like to learn more about Islam, are new to Islam, or want to get involved, we are ready to assist!
Feel free to contact Jamaal and let us know when you would like to stop by. We are always here to help answer your questions!
For general inquiries or more information, please contact:
jamaal@iioc.com | 714-533-6203