Past | All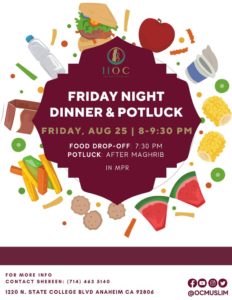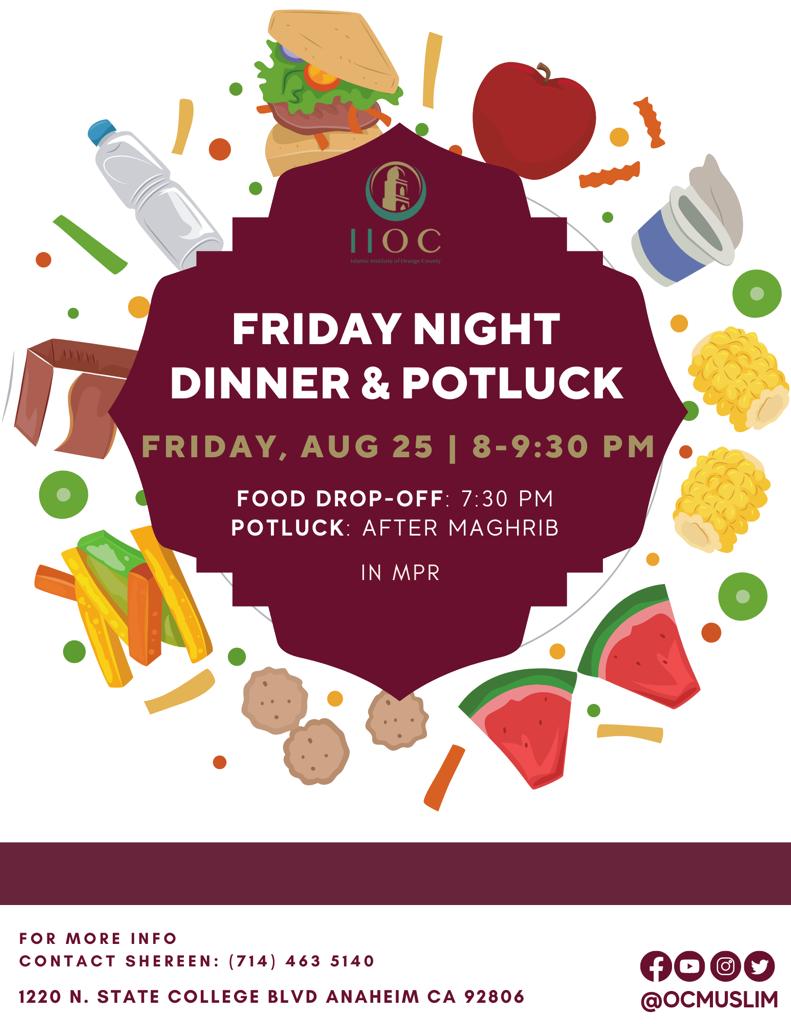 Sep 29, 2023 8:00PM—9:30PM
IIOC 1220 N State College Blvd Anaheim, CA 92806
Get ready for our Friday Night Potluck happening on September 29th Food drop off is at 7:30 PM and the potluck will start after maghrib. 1220 N. State College Blvd Anaheim, CA. We hope you can join us!
View More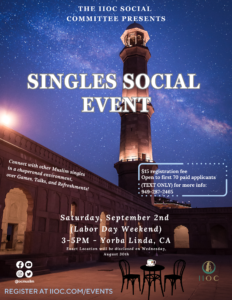 Sep 02, 2023 3:00PM—5:00PM
Singles Social Event for brothers and sisters. Open to the first 70 paid applicants. The fee is $15.00 non-refundable.
View More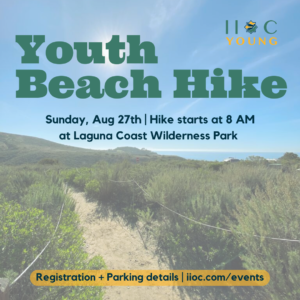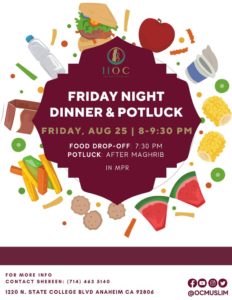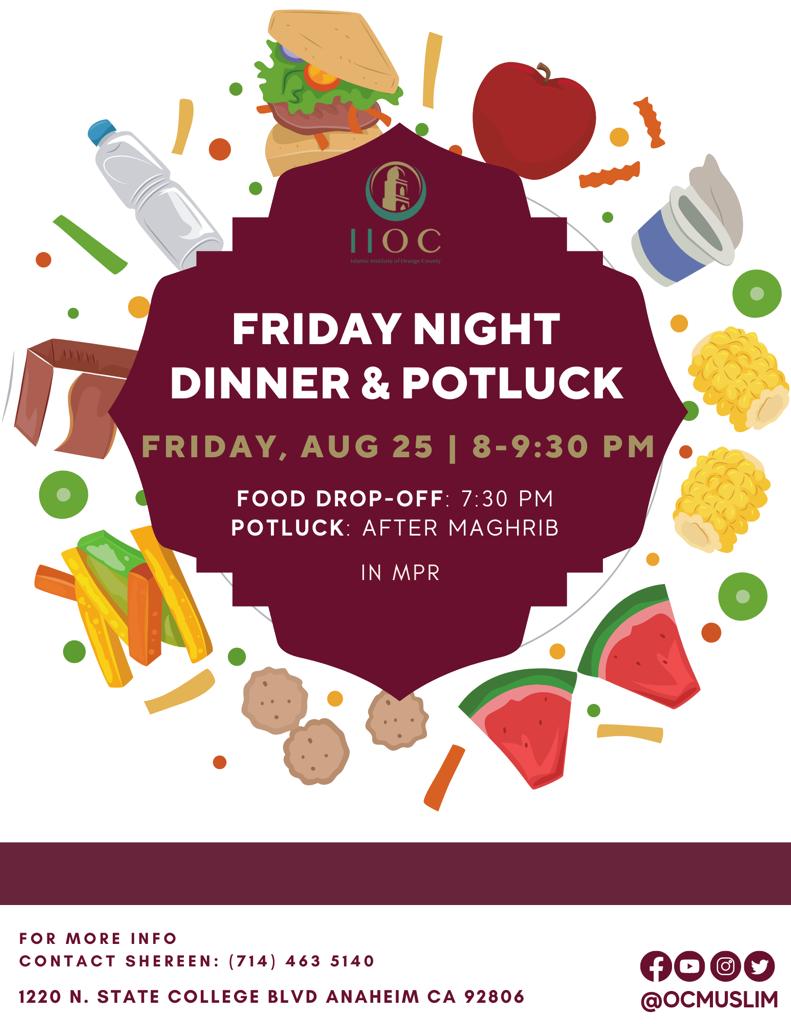 Aug 25, 2023 8:00PM—9:00PM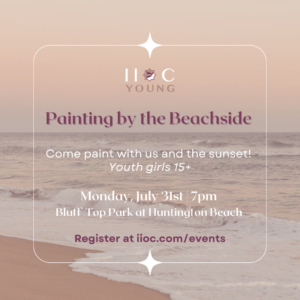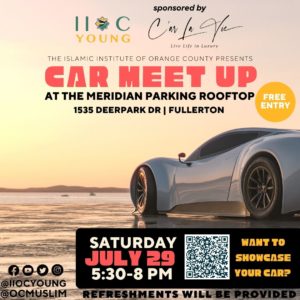 Jul 29, 2023 5:30PM—8:00PM
Meridian Qube Fitness & Event Center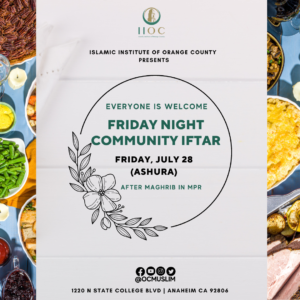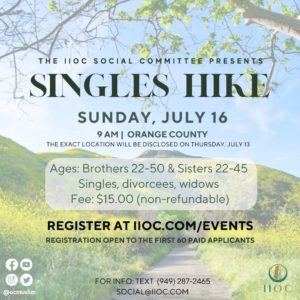 Jul 16, 2023 9:00AM—11:00AM
REGISTER HERE EVENT FEE: $15/person 
View More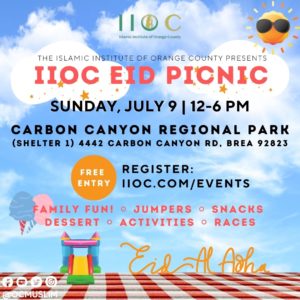 Jul 09, 2023 12:00PM—6:00PM